Racing icon, John Tapp, sat down to with Barry to chat about Barry's life journey within racing, the many roles he's undertaken and, the horses and people that have played their part in a very successful career. 
It's possible that Cruze, who made it three out of four at Eagle Farm on Saturday, was the only winner in Australia to be shod by its trainer.
In the harness racing industry where races are won and lost by the mere shaping of a foot, it's common to see trainers shoeing their own horses. The smallest "glitch" in a horse's gait can often be detected by the trainer/driver, who makes the necessary adjustment. In the galloping world, it's a rare sight to see a trainer don the apron.
The action of the thoroughbred is far less complicated than that of its standardbred cousin, but Barry Lockwood has a flying start over most of his contemporaries when a problem horse comes along.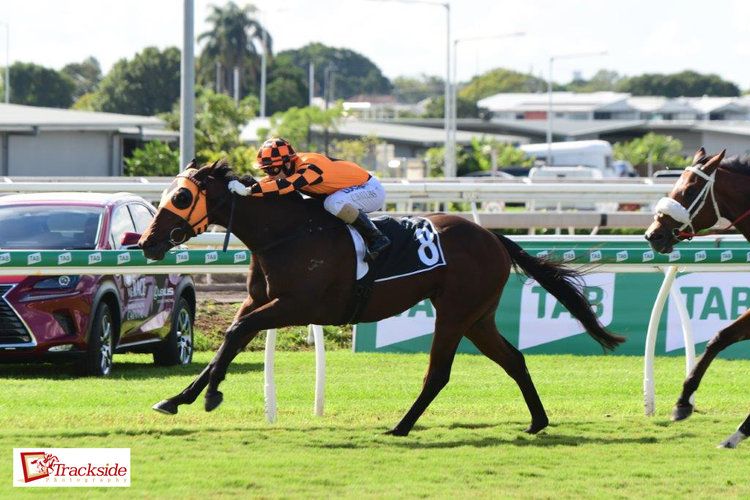 At sixty six years of age, Barry still looks after the feet of his twenty horse team. "It's hard to have an edge over other trainers in this day and age, but I'm probably at an advantage if I get a horse with problem feet", said Barry over the weekend.
Barry Lockwood is a native of Tamworth, and has had a passion for horses from an early age. In his mid-teens he didn't really care what he pursued in life, as long as it had something to do with horses.
He was barely fifteen when he began a six year apprenticeship with master farrier Arthur Marshall. "He was an old world craftsman and a wonderful tutor", recalled the trainer. "He made all of his own shoes and had the ability to "weight" those shoes to help correct problems in gallopers and harness horses.
"Weighting" shoes on the inside or outside was a fairly new development at the time. Other farriers visited Tamworth to consult Arthur, including the late Albert O'Cass, later to become a legend in the racing world".
Barry learned to ride at an early age and became a regular at local pony clubs and horse shows. By early teens he'd graduated to racehorses owned by his father Ross.
Ross Lockwood was an electrician by trade, but had a passion for thoroughbreds. He usually had one or two in work on the family property, ridden in all of their work by his versatile son.
Barry was approaching thirty years of age when fate stepped in. A horse called Duri Blue was racing in Sydney at the time for Warwick Farm trainer Rod Craig. The gelding was owned by the McGowan family, who happened to be Barry's next door neighbours.
The busy farrier was surprised when he received a phone call from prominent Rosehill trainer Paul Sutherland, who at the time was purchasing tried horses in Australia and New Zealand. "To this day I don't know how he knew I lived next door to the McGowans, but he asked me to find out if the horse was for sale", recalled Barry. "We spoke again a few days later when I told him the horse couldn't be bought, to which he responded by offering me a job as his stable foreman".
Barry was destined to spend two years in his new role, in an era when Paul Sutherland became a force in the Sydney training ranks. "There were horses coming out of the woodwork and he was winning races left, right and centre", recalled Lockwood. "He had great success with expatriate New Zealanders like Wong, Royal Troubador, Honour Promise, Big Bickies and several others. Paul did a super job in the 1986/87 season to finish second on the trainers ladder with 88.5 winners, only 10 wins behind Brian Mayfield-Smith".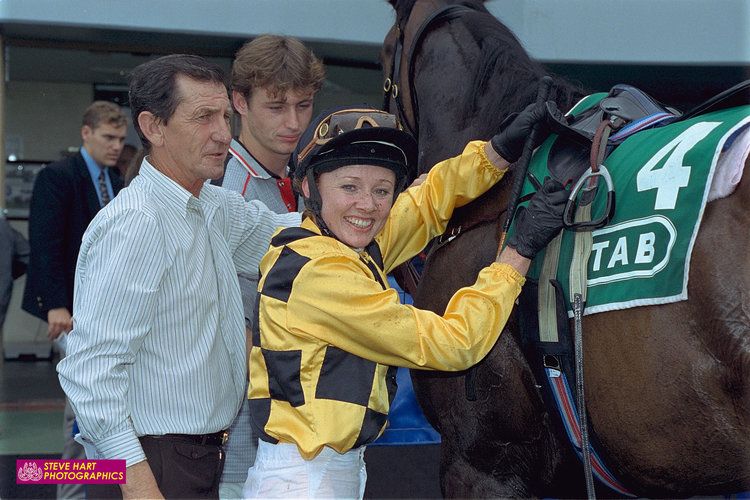 Barry had parted company with Sutherland and was contemplating seeking his own trainer's licence when fate again stepped in. During his time at Rosehill, Barry had forged a friendship with expatriate Kiwi trainer Brian Smith – a friendship that endures to this day.
Brian was anxious to get to Brisbane where he had a team of six horses preparing for the winter carnival. He asked Barry to oversee his Rosehill operation during his absence. "I was available and looked forward to the challenge", recalled Barry. "We managed to win several races for Brian over a couple of months, beginning with Algonquin Club. He won the Rogilla Hcp at Randwick with Nigel Tiley on board in July 1987. A few months later he won the Colin Stephen (Gr 3) and the Canberra Cup. He's the one I remember best, because I told Brian he'd win that Randwick race".
Lockwood spent another year with Brian Smith, after which he finally went training solo. He'd barely begun when his worst nightmare was realised. "I was training a horse called Le Visage who finished a close second in a Hawkesbury maiden", reflected Barry. "His apprentice jockey didn't do enough on him in the closing stages and I wasn't surprised when the stewards opened an enquiry. Despite some extenuating circumstances, I was given a long holiday".
Barry wasn't long into his twelve months disqualification, when leading veterinarian, owner, breeder and horse trader Alan Bell made him a tempting offer. Bell had purchased some twenty yearlings at various sales, and leased a small farm near Camden to accommodate his new acquisitions.
The now defunct Sydney Turf Club launched a new initiative around this time, which gained momentum quickly. They conducted "breeze ups" on a Friday morning in early September at Canterbury racecourse with a sale to follow later. The youngsters came out of the 1900 metres chute and ran down the straight.
The AJC granted permission for Barry Lockwood to live on the Camden farm, where he broke in and prepared Bell's yearlings for the Canterbury "breeze ups".
By this time Barry and Alan Bell had jointly purchased a small training complex in Weston St Rosehill, previously occupied by the highly successful trainer Dr. Geoff Chapman. "A little later I purchased Alan's half share which gave me a saleable commodity", said Barry. "In order to cover the mounting debts at that time of my life, I sold the property to Ray Anderson, who leased it back to me and my training career was off and running again".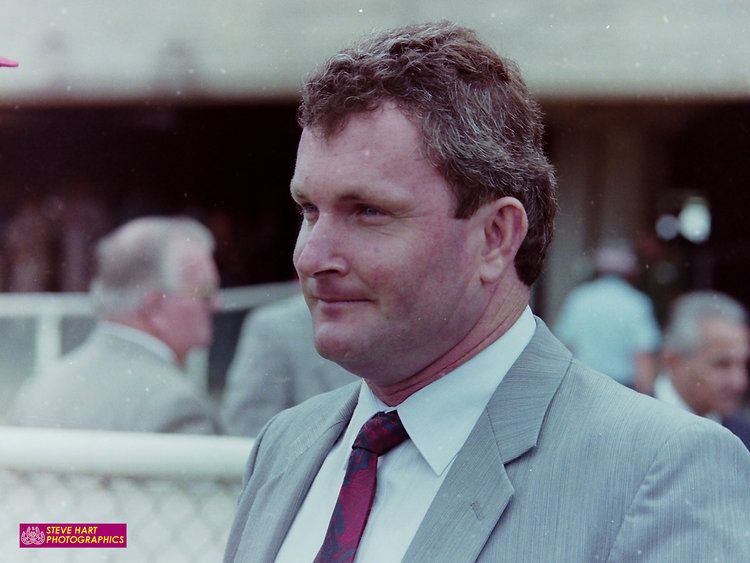 Barry made a few boxes available to his great mate, fellow trainer Bruce Johnson and they were soon joined by two very notable staff members. "One of them was Jason Patrick who has gone on to earn great respect in the industry and is currently a stable foreman for Bjorn Baker", recalled the trainer". The other was a young freshman called Joe Pride who was looking to learn something about horses. He obviously learned plenty".
Barry Lockwood, commercial horse trainer enjoyed three very fruitful years out of the little Weston St. stables. He had an exciting ride with Rock Review, a NZ purchase as a yearling, who was a natural two year old from the outset. "She won a two year old race at Rosehill in Jan 1993, and then headed across the Tasman to win the inaugural NZ Magic Millions at Trentham", said Barry. "The trainer's percentage from that one helped me to cover a few more exes".
Rock Review had a short "freshen" and then headed straight for the Slipper. She comfortably accounted for subsequent Slipper winner Bint Marscay in the Sweet Embrace Stakes, and started a $6.00 chance in the big one. "I knew something was terribly wrong in the early stages, when she lost momentum and was scrambling to keep up", said Barry. "She never got into the race and the reason was obvious when she got back to the birdcage. She'd been badly galloped on and although there were no deep gashes she had skin missing everywhere. Although she won another race at Randwick next prep, she was never the same again".
When Barry Lockwood campaigned a filly called Shadea during the Weston St. stint, he had no inkling of the fame she'd attain later in life. The daughter of Straight Strike won the 1991 Sweet Embrace Stakes with Wayne Harris up, ran second in both the Sires Produce and Champagne Stakes, after which she won an open 2YO event at Rosehill.
Shadea compiled a record of 20 starts, for 2 wins and 6 placings and $226,000 – a respectable sum almost thirty years ago. It's now history that she found her way to Woodlands Stud where she produced the eleven times Group 1 champion Lonhro and his full brother triple Group 1 winner Niello.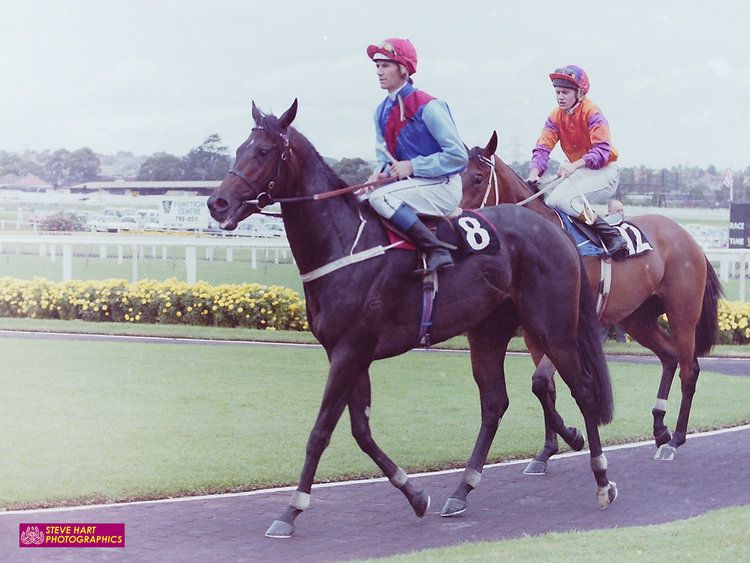 Barry wasn't lacking variety over the next few years. In 1994 he accepted an offer from his old mate Brian Smith to share stable accommodation at Warwick Farm. "I spent about three years there with a small team of four or five horses and won enough races to keep me afloat", said the experienced horseman".
Then followed a long stint at Port Macquarie where he trained a handful of horses and assisted in the upbringing of the two children he'd had with first wife Chris. "Rick and Kate put up with a lot of my domestic shortcomings", says Barry. "Some days they couldn't find two socks the same colour and never knew what to expect in their lunch boxes, but somehow we got by".
In 2006 Barry was invited by Alby Newman to take over the running of his well appointed spelling and pre training property Heritage Park at Oakdale south west of Sydney. "I spent two satisfying years working for Alby, who often hosted interstate horses and horsemen", said Barry. "Two of his guests whenever they were in Sydney were Kevin O'Brien and Ron Maund, owner and trainer of that cracking filly Gold Edition. That girl won 17 races including two Group 1's, and she finished second in three others. She did a lot of her work at Heritage Park where I had a lot to do with her. She was a wonderful filly".
Kevin O'Brien owns the magnificent Lauriston Thoroughbred Farm at Westernport Bay in Victoria, which is managed by his son James with Ricky Maund as resident trainer. Barry Lockwood was ready for a change when invited by Kevin O'Brien to join the team. Barry spent a full year at Lauriston after which he took the decision to return to the place where it all began.
Barry and his second wife Karen had forgotten about the bite of a Tamworth winter. They quickly regretted their decision when the mercury hit ten below zero one morning and their car windscreen shattered!
Barry had six horses in work at the time, including the handy Tokamak who'd already won four races. He and Karen put the gelding on a float and headed for the much balmier environment of Queensland. Apart from one quick trip to pick up the remainder of the team they've never been back to Tamworth.
Now firmly entrenched at Eagle Farm with twenty horses in work, Barry looks back on a productive seven years in the Sunshine State. Tokamak, the horse who got him started in Brisbane won two listed races at Eagle Farm. Surprise Bullet, Skytrek, Hidden Pearl, Adorabubble and Tumbler were all multiple winners for the stable.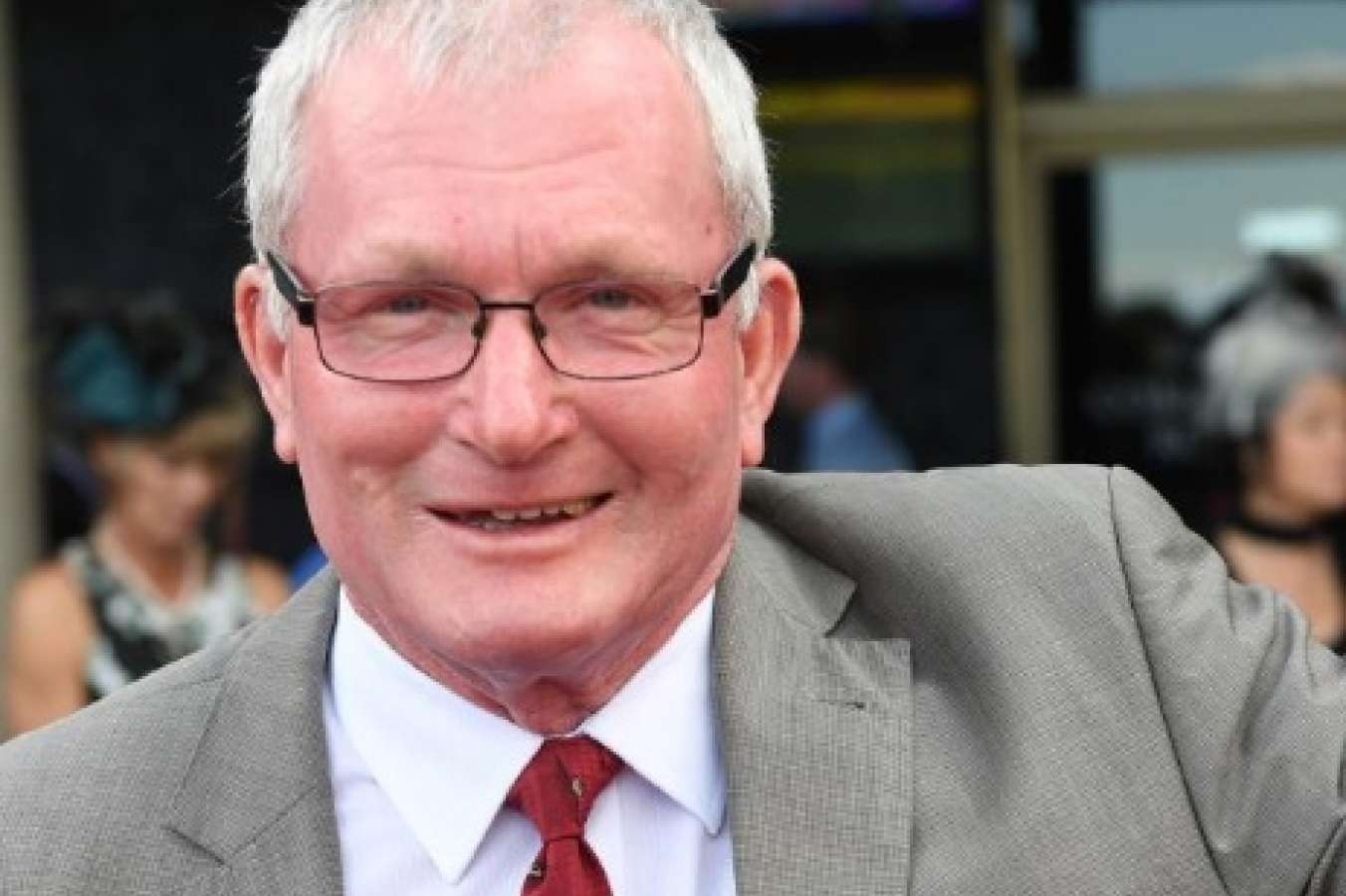 Barry has no doubt Tumbler, who goes under the hammer at this week's broodmare sale was the "one that got away". The talented mare has had only eighteen runs in three years ,having endured a broken pelvis, a broken hind leg splint bone, and eventually a hind leg suspensory ligament sprain. Despite her issues Tumbler has still managed to record eight wins and six seconds for almost $300,000.
Add to that list horses like Fiery Heights, I've Gotta Nel, Doss, Showus Ya Diamonds, A Lot Like Home and Cruze and you can see why the part time farrier has created such an impression in Queensland racing.
Barry is also doing his best to foster the career of his current apprentice Corey Bayliss who rode Cruze superbly last Saturday. "Corey's a natural talent and you can see him getting better week by week", said the trainer.
The talented NZ apprentice Bridget Grylls spent over three years under Lockwood's tutelage before returning to her homeland last year. "She rode 138 winners on Queensland tracks during her stay, attracting the support of many different trainers", says Barry. "She's a great girl who worked hard during her term in Australia".
Karen Lockwood has two children from her previous marriage – Thomas who's a member of the Peter and Paul Snowden team at Randwick and daughter Eliza who has embarked on a career in advertising and promotions. With the kids now self sufficient the Lockwoods can focus on consolidating their place among Queensland's training ranks.
You only need to watch Barry Lockwood putting a set of shoes on a nervous thoroughbred to realise he has a way with horses. His talents are matched by an earthy country disposition and an unfailing sense of humour.
That sense of humour has been put to the test more than once during the lean times, but he has always managed to see the light side.